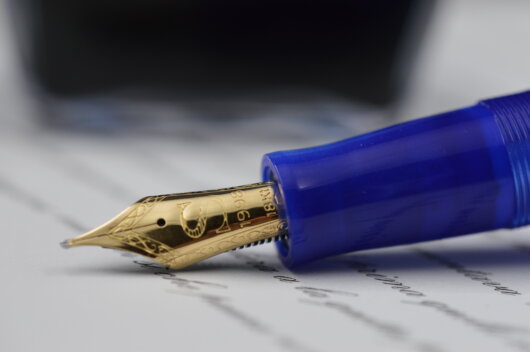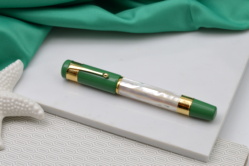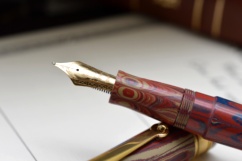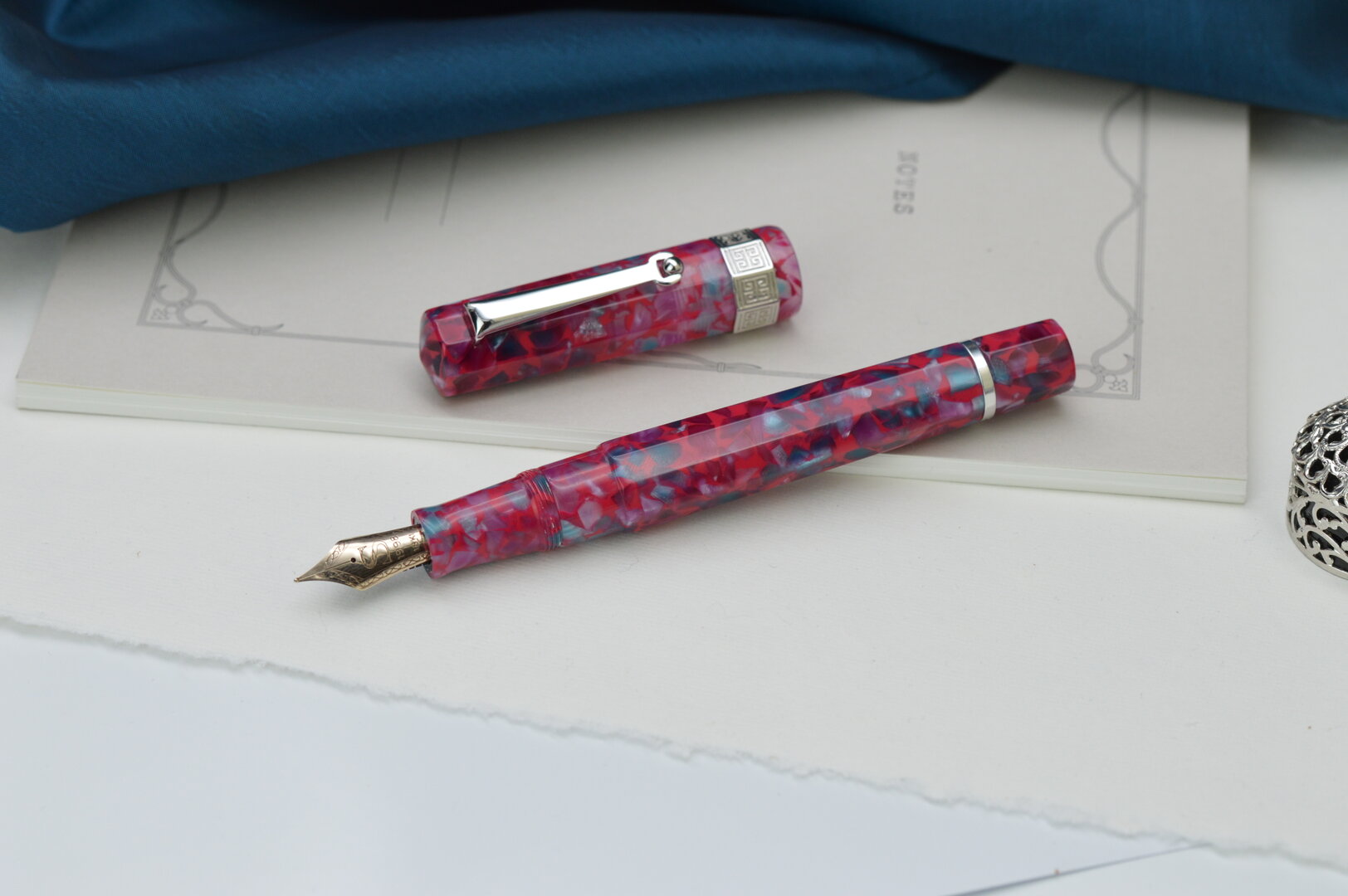 Classic, elegant, light, Toscana has all the features to become your favorite everyday pen.
A fountain pen that for its class and price will conquer you.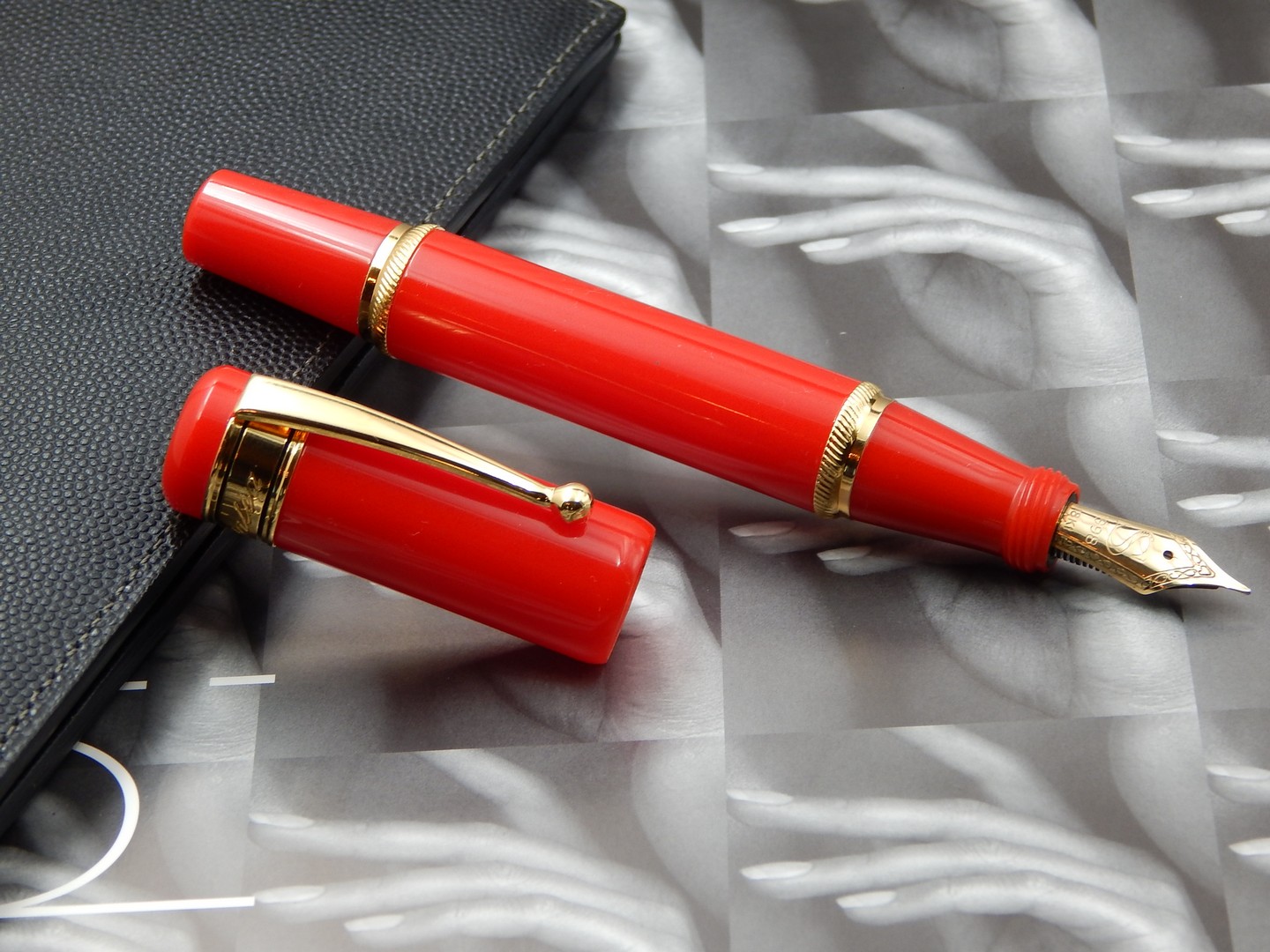 OUT OF STOCK
Add
Details
Red is assertive, daring, determined, energetic, powerful, enthusiastic, impulsive, exciting, and aggressive. Red represents physical energy, lust, passion, and desire. It symbolizes action, confidence, and courage. The color red is linked to the most primitive physical, emotional, and financial needs of survival and self-preservation.
Features


machined acrylic resin

converter filling system

converter type: Schmidt

converter included

18 KT gold nib size 6

plastic feeder

rhodium plated trim / gold trim on request

International warranty
Specifications

Nib sizes:
M, F, EF, B, STUB, Italic
F Flexy nib:
not
available
Please note,
if you order B, Stub, Flexy, Italic nib
we may need 3 - 5 days more to dispatch your order
Shipping Information:

Dispatch time:
3/5 working days*
Europe delivery UPS:
2-4 working days
USA/ Canada delivery UPS:
3-5 working days
Worldwide delivery:
5-10 working days
ADD NIB TO MY ORDER
Add
Please don't hesitate to contact us via email or Live Chat!
We are always happy to help!