Frequintely asked questions
Find answers to frequently asked questions about our products and services.
See the most common topics and more.
Our frequently asked questions area is constantly updated with new questions coming from our customers and pen collectors.
Why a superflexy nib is only offered in yellow gold?
Rose and White gold are harder than yellow gold due to a small percentage of copper, which is a hard metal. In order to get the best of flexibility, we produce a superflexy nib only in yellow gold. Rose and white gold nibs are offered in flexy version, but not super flexy one.
What is the difference in size between Giant and Libra models?



Giant is an oversized model, it is well-balanced and it comes with nib number 8, which is the biggest nib 8 on the market.

Libra is a classic model and comes with nib number 6. Both models were projected to offer a maximum conform during the writing. Thanks to the deep polishing that lasts up to 74 hours and then manually finished, the threads are completely smoothed and pleasant on touch.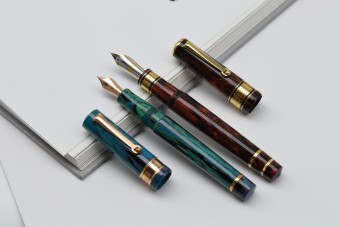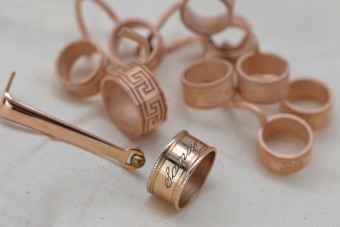 How to clean and care for Bronze rings and clip.
Bronze is an alloy of copper and tin, and rings made of it will
tarnish with time
. The tarnish is a greenish layer of copper oxide formed when bronze comes into contact with oxygen and is called patina. Let's see how you should clean and care for your bronze jewelry, and how you can remove its patina in case you prefer a shinier look for your bronze pieces.
Cleaning bronze is pretty straightforward. First, use a jewelry polishing cloth to wipe your bronze rings and clip. Then apply some silver shine polishing liquid to the piece (you can also use metal polishing cream), and rub it to take out any dirt that has accumulated.
After the piece is cleaned, dry it using a towel.
Polishing Bronze While Preserving Its Patina
Some people like the patina that accumulates on bronze. Once formed, this layer can actually protect bronze from corrosion.
If you want to keep the patina on your bronze rings, do not clean it with any household cleaners.
Just use a dry cloth to wipe gently the dirt off the item, and then clean the hard-to-reach spots with a soft brush.
Before polishing your bronze rings, make sure it is completely dry. Apply a thin layer of
paste wax
on the surface of the piece (you can use a clean paintbrush).
After covering the item with wax, let it dry, and then buff your jewelry with a soft cloth.
Misalignment on flexy nib.
The Stub flexy and Cursive Italic flexy nibs are calligraphy type nibs.
The flexy nib we produce is made with thinner gold foil that goes through several lamination steps to get the right balance between stiffness and softness. Being so flexible, it is easy to adapt your writing hand angle, that also means that after using it can show a light misalignment, but it does not affect the writing as the tip has been deeply worked to avoid any kind of scratchiness and sharp angles. Also, the ink flow in that case won't be affected.
Please remember, it is not a stiff nib!
A small misalignment on flexy nib should not be interpreted as a defect.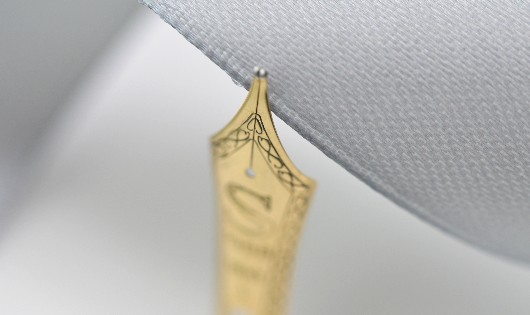 What packaging do you use?
All our products coming with a box and warranty book or card.
We usually use 3 different types of boxes. The box depends on the model you choose. If you buy a regular production pen, you will receive a black card box small size. Some models in limited series (like Libra ebonite, Nonagon, Black Diamond) are coming with medium size black magnetic box with UV printing logo.
A Limited Edition pens coming with a big size card box and warranty book.
We make a gift wrapping on all orders.
All our boxes are 100%
Made
in
Italy
I want to buy an extra nib for my pen.
If you are interested in buying an extra nib for your pen please use the option
"ADD TO MY ORDER"
on the product page. A regular size nibs do not include the ebonite feeder and it can be ordered as well by selecting "ebonite feeder". Usually, we provide whole writing unit (housing, feeder, and nib).
Please be aware that you will need to have some experience in exchanging the nib section, if you do not have any experience in exchanging the nibs, we suggest to ask the assistance in any pen shop close to you.
- The nib unit can be unscrewed. Keep nib and feeder and turn it anti clockwise. Please do not worry if it feels tight, it is sealed.
- When the section is unscrewed, please remove the silicone residues from the section and clean it carefully.
- Take a new nib section, put a very small part of silicone paste to the thread of the nib unit, and screw it in the pen. We suggest to put silicone paste to seal the nib unit, it will protect from leaking.
If you need a help, please don't hesitate to contact our Customer Service.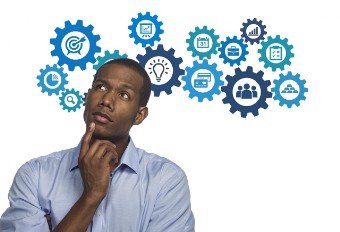 What if I want to purchase a pen that is out of stock?
If you want to purchase a pen that is "out of stock" we suggest to contact our Customer Service first to get the information about the production and how much time you will need to attend. You can simply reserve it and we will notify via email once the pen is back in stock again.
in stock - the pen is in stock and can be shipped

out of stock - the pen is temporarily out of stock but in production, it will be back in stock soon

sold out

- the pen is not available and it will not be back in stock in the close time (regular production)

sold out Limited Editions - the pen is sold out, no more numbers available

Care and polishing of ebonite pens?
Ebonite is a natural material, and many of our customers ask how to take care of it and keep the surface always brilliant. Nothing is easier. Try to polish your pen with
woolen clothes
, you don't need to buy a specific product for it, find some old woolen scarf or similar that you don't use, polish
thoroughly the body and cap and you will see the
immediate result, your pen will look like new.
We use the highest quality certificate
ebonite material for the production and there is no risk that it will lose its
color or break under the sunlight, and a little maintenance will bring it to the
new condition.
Important! Never use solvents, alcohol or chemical products that may damage the surfaces and the materials of the pen.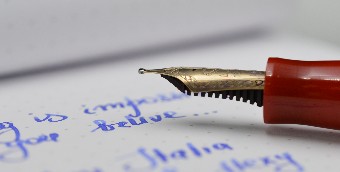 Is it possible to order a Medium Cursive Italic 0.9 instead of regular 1.1mm?
This is the most common question that we receive. Yes, sure! Please specify in note your preferences, we are always happy to make a nib as on your request.
If you have a question, please do not hesitate to contact us via Chat, we are always happy to help!
What is the difference between F flexy and M flexy nib?
The difference between F Flexy and M Flexy is only in the point. With a fine flexy you can go to the Broad line with a little pressure of your hand and with Medium from M to B size.
For the writing samples and additional information please visit our page
"nib size guide"
.
If you have a question, please do not hesitate to contact us via Chat, we are always happy to help!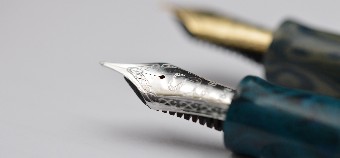 A flexy nib in rhodium version is harder, why?
Rhodium is a hard metal and as all hard metals it has an impact on flexibility of the nib. That does not mean that your nib will not be flexible, that means it will be a little harder than a yellow gold flexy nib. This is the reason why we do not make a superflexy nib in rhodium version.
Nib size exchange policy.
If you are not entirley satisfied by the nib of your fountain pen, you may request a nib exchange to better suit your individual writing style.

If within 14 days of purchase, you realize that the nib of your fountain pen is not entirely suited to your writing style, we offer you the complimentary benefit of exchanging it for any nib of the same value, provided it is undamaged and in excellent condition.




Please contact our Customer Service.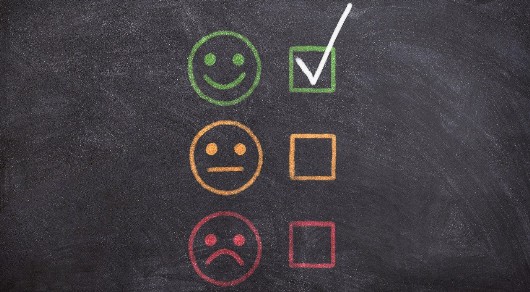 What piston / converter filling do you use?



We use Schmidt Technology converter and piston fillings on all our models.




piston filling pens 1.1 ml.

converter filling pens 0.4 ml.


vacumatic filling 2 ml.



- How do I fill my piston pen?
Turn the bottom anticlockwise until it stops without forcing it over.

Put nib and feeder completely in the ink.

Turn the bottom clockwise keeping the nib and feeder in the ink.


When the bottom of the pen will turn free jerky your pen is filled.

Dry the pen and feeder from excess ink.
Your pen is ready to write!
Will my nib perform without issue?
All our nibs going through many different tests during and after the production. To offer you the best service and the guarantee of the perfect performance,
each nib is mounted on the tester pen and checked for writing before shipping.
Then cleaned, polished and mounted to the pen. Along with the order, you will receive a test letter of your nib writing. This point is very important to us that's why we ask extra time to prepare your order before shipping.
For the final test we usually use two different types of paper: classic printer paper and calligraphy.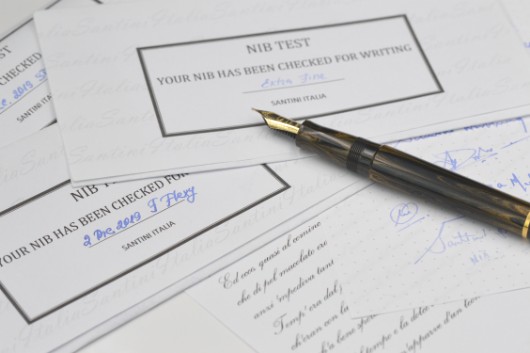 Should an extra fine nib feel scratchy when writing?
It depends on your handwriting and the paper.
Extra fine nib is less smooth than a fine nib due to its very small iridium micro ball.
Extra fine points are most useful for those who have tiny handwriting and for sketching. The scratchy feel comes from the nib catching on pores and irregularities in the paper, the quality of the nib and the speed you use when writing. So if you have smooth paper and and use a nib with no burrs or corners, it should feel quite nice — but only for you. To somebody with larger handwriting it will always feel scratchy. Anyway we try to do our best to make an extra fine nib pleasant on writing. But if you search for a very smooth nib, in this case it is better to choose a regular Fine nib.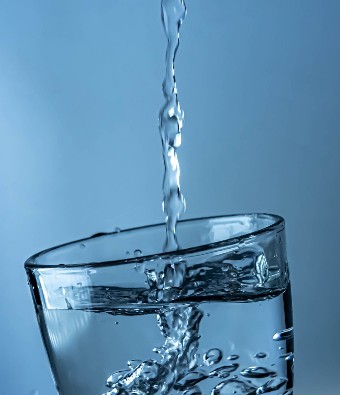 How do I clean my fountain pen?
We do recommend cleaning your fountain pen between each ink refill.

If a pen clogs, place the nib and gripping section of the barrel in a cup of cool water.

Let the nib and gripping section soak overnight.

Our inks are water-soluble and will dissolve with water.

Remove the gripping section from water and rinse it with a slow stream of cool water.

Gently blow into the nib assembly to remove any excess water.

You may now place a new ink cartridge or an ink convertor into the gripping section of the barrel.






What do I do if there is poor ink flow (dirty feed system)?



Please follow the cleaning instructions in Care & Maintenance. If you still experience poor ink flow, please refer to our

Repairs

section for more information.







How can I receive maintenance for my product?



If you require maintenance of your writing instrument beyond regular cleaning, please see our Repairs section for more information or Care and Maintenance.




What do I do if there is leaking near the nib of my fountain pen?

Please follow the cleaning instructions in Care & Maintenance. If you still experience leaking, please refer to Repairs for more information.






How shall I store my fountain pen to get its best performance?

The nib should be stored point up when not in use.
The ink will drain down into the convertor or cartridge.


This avoids drying or clogging of the nib






Will you exchange my nib for free if I want another nib size?
If you have bought a wrong nib size we offer a nib exchange service . Fine and medium nibs are available for all of our fountain pen models. If you are interested in another nib size please determine the size required and contact us at info@santini-italia.com




If the nib we receive is in perfect condition and if the new required nib belongs to the same model we will carry out the nib exchange free of charge. Otherwise you will receive a quote.




We do recommend that you return the complete pen in order to protect the nib during transit.




Please be sure to include all of your contact information with the pen so that we may reach you easily. For products offered or purchased more than 10 years ago, we ask that you send a digital picture of your pen so we can identify the model.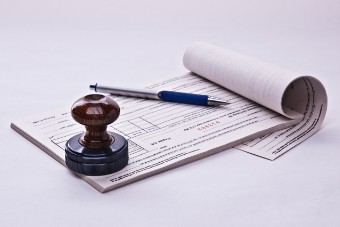 - How long is the warranty valid?

If your pen was purchased with a lifetime warranty, the lifetime warranty will be honored. All repairs covered under the warranty require proof of the terms of the warranty, either the dealer stamped and dated warranty document or the printed sales receipt showing the product and date of purchase.
- How can I make sure the warranty will be honored?
By retaining your warranty document and your printed sales receipt, you will be eligible for repair of your writing instrument for the timeframe and conditions outlined within the warranty document provided at time of purchase.
- My writing instrument needs repair and the warranty has expired. How do I get it fixed?
If the repair does not fall under the warranty, we will send you a quote for approval once we have inspected the damage. If you do not accept our quote, we will not charge you any shipping or handling fees to return the writing instrument to you. Please see Repairs for additional information.






- I dropped my pen and damaged the nib. Is it covered under warranty?
Damage incurred outside of the manufacturing process is not covered under the warranty. For information regarding our repair services please click here.



- What if I lose my pen?
Loss of your writing instrument is not covered under the warranty.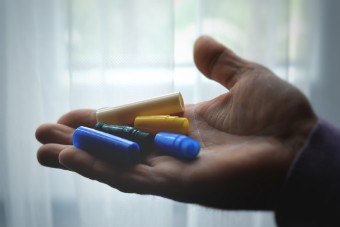 - Is it possible to have a spare part?
While we do offer a nib exchange service and do sell most fountain pen nibs and rollerball sections, unfortunately we do not sell other spare parts.

We do not sell caps or barrels for the following reasons:

1. The replacement of the required cap or barrel might not be the only repair needed

2. For pens that are not black, we may experience color matching issues between the cap and the barrel

3. All repair operations do include an overhaul which might be a pen cleaning, a mechanism check, and replacement of cartridge and convertor for fountain pens. Please contact our Customer service if you need a help.
- What are your shipping charges for returning an order?
A shipping cost depends of Courier you would like to use. Please note, the shipping cost will be payed by buyer and will non be refunded.






- How can I place an order for items that are out of stock/ currently unavailable?
At the moment, we do not track the stock level for all of our items online. We aim to replenish our stock every week. Please check back next week when we hope to have your item back in stock. As option, you can reserve your piece contacting our customer service, we will notify you when is back in stock. We apologize for any inconvenience.
Need a help? Please do not hesitate to contact us via Live Chat or email!
We are always happy to help!