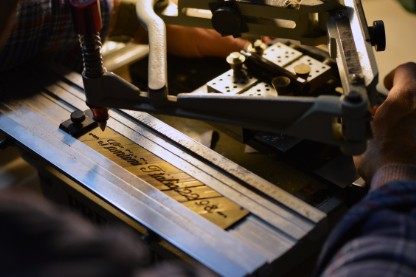 Whether you are searching for a meaningful gift for Father's Day or Christmas, or a custom corporate gift for your executive team, we're here to provide you with the right luxury pens and exemplary customer service to match.




We have a great selection of personalized and corporate gift pens for any occasion from milestone anniversaries, birthdays, or bar mitzvahs to corporate celebrations, graduations, and promotions.
If you want something different, or simply if you're looking for a more personal pen, we can engrave, or make a different color for you, or even reproduce a picture of something that is special for you.
Personalized pens with your company logo or name, for business, weddings, events and more..
Obviously we can reproduce personalized pens for your company with a very reasonable quantity.