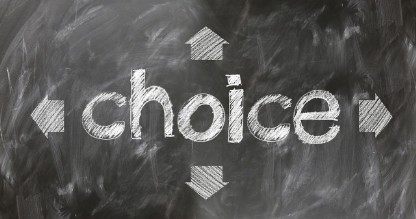 Our priority is customer satisfaction.




We are conscientious about our descriptions and always strive for accuracy, but the possibility that an error might occur cannot be excluded. So if on receipt of an item the customer feels our description was not fair and accurate, or for some other reasons you can return the goods to us.
We accept returns within 14 days as long as the item is returned in the original condition including all packaging, documentation etc. Please do not rip or write on the item's branded packaging. We inspect all returned items for authenticity and condition. All refunds are based on final inspection.
Buyer pays any return shipping cost.
Please use a trackable shipping method.
Reimbursement will take place after we get the goods back.
How to return an item
TO START THE PROCESS FOR RETURNING ITEMS, PLEASE REACH OUT TO CUSTOMER SERVICE




DO NOT RETURN ITEMS OR ORDERS TO COMPANY ADDRESS WITHOUT GOING THROUGH CUSTOMER SERVICE FIRST



-contact our customer service

-fill the return form sent by Customer Service

-ship the item by registered mail

-the rejected goods reach us within 21 days of the date of receipt by the customer

-most importantly, the goods reach us in the same condition as when despatched.
EXCEPTIONS TO THE RETURNS POLICY.



Situations where an item or items MAY NOT be returned or refunded for any reason except where applicable by law.
• A returned shipment without contacting Customer Service
• Items that have been used.
• Items that have been damaged or are not in their original condition.
• Any Item that has missing parts or has been played with.
• Any Item returned more than 14 days from the time the items were received by the customer.
• Any items that we not purchased from the Santini Italia Online Store.
MADE TO ORDER PRODUCTS



All sales are final on Limited Edition made by custom request with change of color, style ecc.., Timed Edition or Exclusive Products that are made to order. Your purchase of these items reserve your specific item and cannot be refunded or returned after the order is placed.
EXCHANGE POLICY



Exchange is possible if the product is new and unused, please contact our Customer Service, shipping charge both ways payed by customer.
You can return a product ordered in error under our Return Policy guidelines.
Please take care ordering products from Santini Italia
DAMAGED OR DEFECTIVE ITEMS



If you've received a product that was damaged in shipping or defective. Please reach out to Customer Service. We will provide you with instructions on how to receive a replacement or a refund.
RETURNING LIMITED EDITION & COLLECTOR'S EDITION ITEMS



Limited-Edition items are produced in limited quantities. Santini Italia snc, reserves a very small percentage of limited items for customers who might potentially receive damaged goods.
We will make all possible considerations to address issues that arise from Limited-Edition items that arrive damaged to customers. However, if our supply of replacements is exhausted we will offer the customer a refund of the items purchase price. These cases fall under our standard return policy.
REFUNDS
REFUNDS POLICY



Refunds can only be made to the original purchase method provided at time of checkout.
If we are unable to process a refund to your original payment method we can offer store credit via a gift card.
Refunds CANNOT be made to alternative payment methods, new cards or accounts. Please contact your payment process or bank for information about how to receive refunds from online purchases made from cards or accounts that are no longer active or valid.