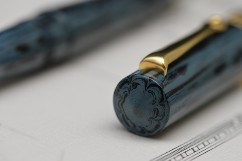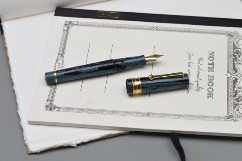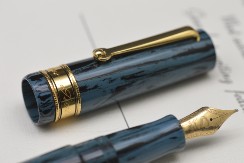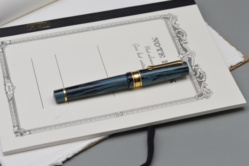 Ebonite was the first natural material used for the production of fountain pens and is part of scripture. A material now precious and rare.
We re-propose it in an exclusive limited series of only 33 pieces.
Libra Limited Edition has all the features and sophistication of a classic fountain pen.
Available with bronze or rhodium trim on request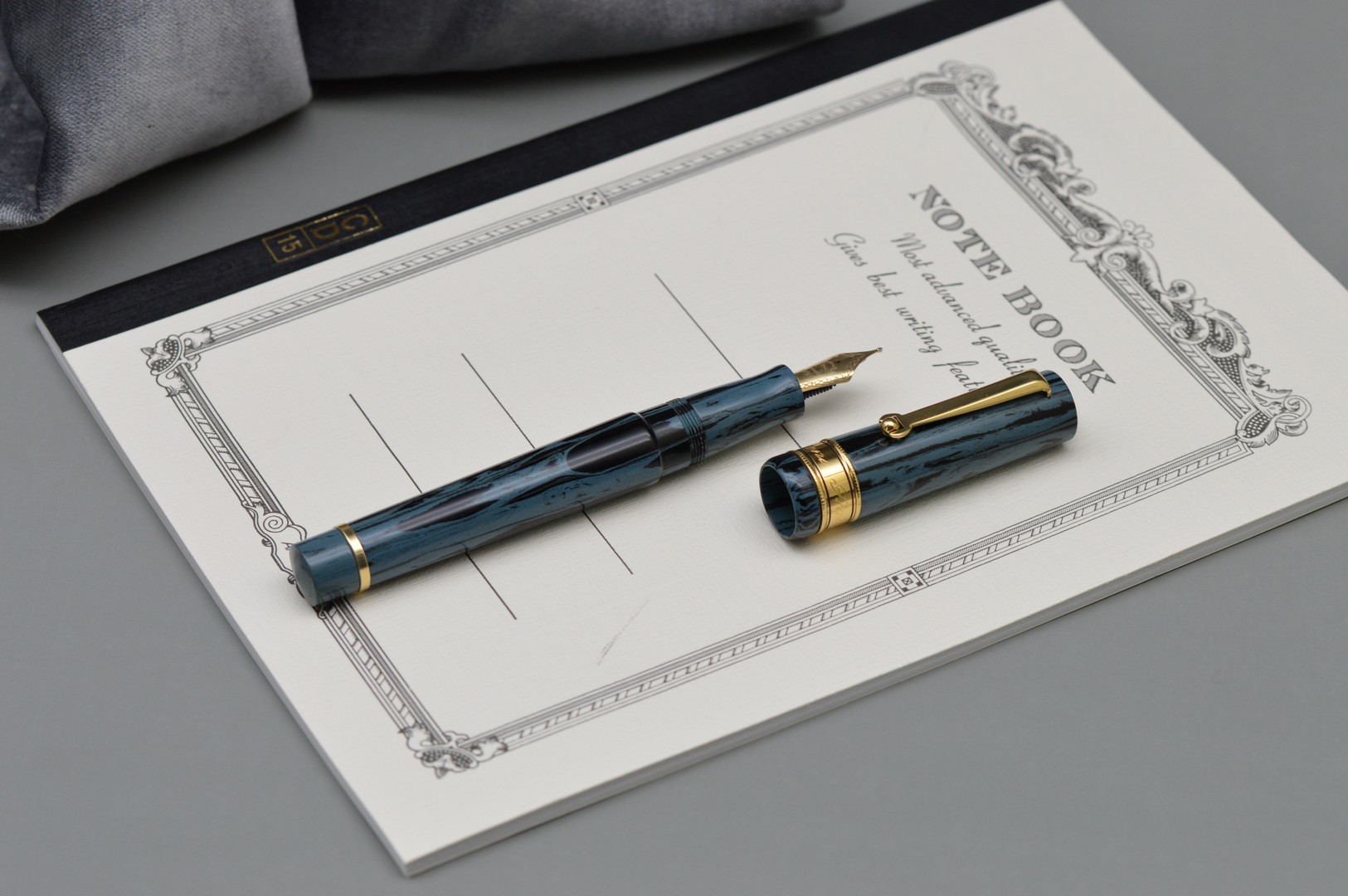 in stock
dispatch time 7 working days




Add
Details
Ebonite is a natural material made and mixed by hand. Each color is unique and unrepeatable.
Bellagio, Lake Como's pearl is one of the most beautiful towns on Lake Como Italy. T
he beautiful landscapes of the lake are tinged with soft powder blue colours. It's blue color, so magical, inspired us to call our new Libra pen, Bellagio. Powder blue is a pale shade of blue, it
represents soft blue tones and is associated with
open spaces, freedom, intuition, imagination, inspiration, and sensitivity
.
The fountain pen has a piston filling system, body and cap completely made in ebonite, 18 kt gold nib size 6 and our ebonite feeder.

A pure fountain pen for the connoisseurs of writing.
Available on request with bronze or rhodium trim.
Features


machined ebonite material

piston filling system

18 KT gold nib size 6

ebonite feeder

gold plated trim

limited edition

International warranty
Specifications

Nib sizes:
M, F, EF, B, STUB, F Flexy, Italic, Flexy
Please note,
if you order B, Stub, Flexy, Italic nib
we may need 3 - 5 days more to dispatch your order
Shipping Information:

Dispatch time:
5 working days*
Europe delivery UPS:
2-4 working days
USA/ Canada delivery UPS:
3-5 working days
Worldwide delivery:
5-10 working days
ADD TO MY ORDER
Add
Please don't hesitate to contact us via email or Live Chat!
We are always happy to help!