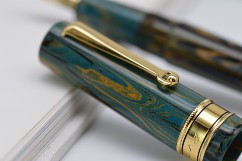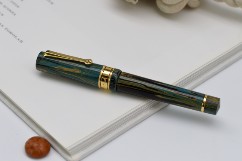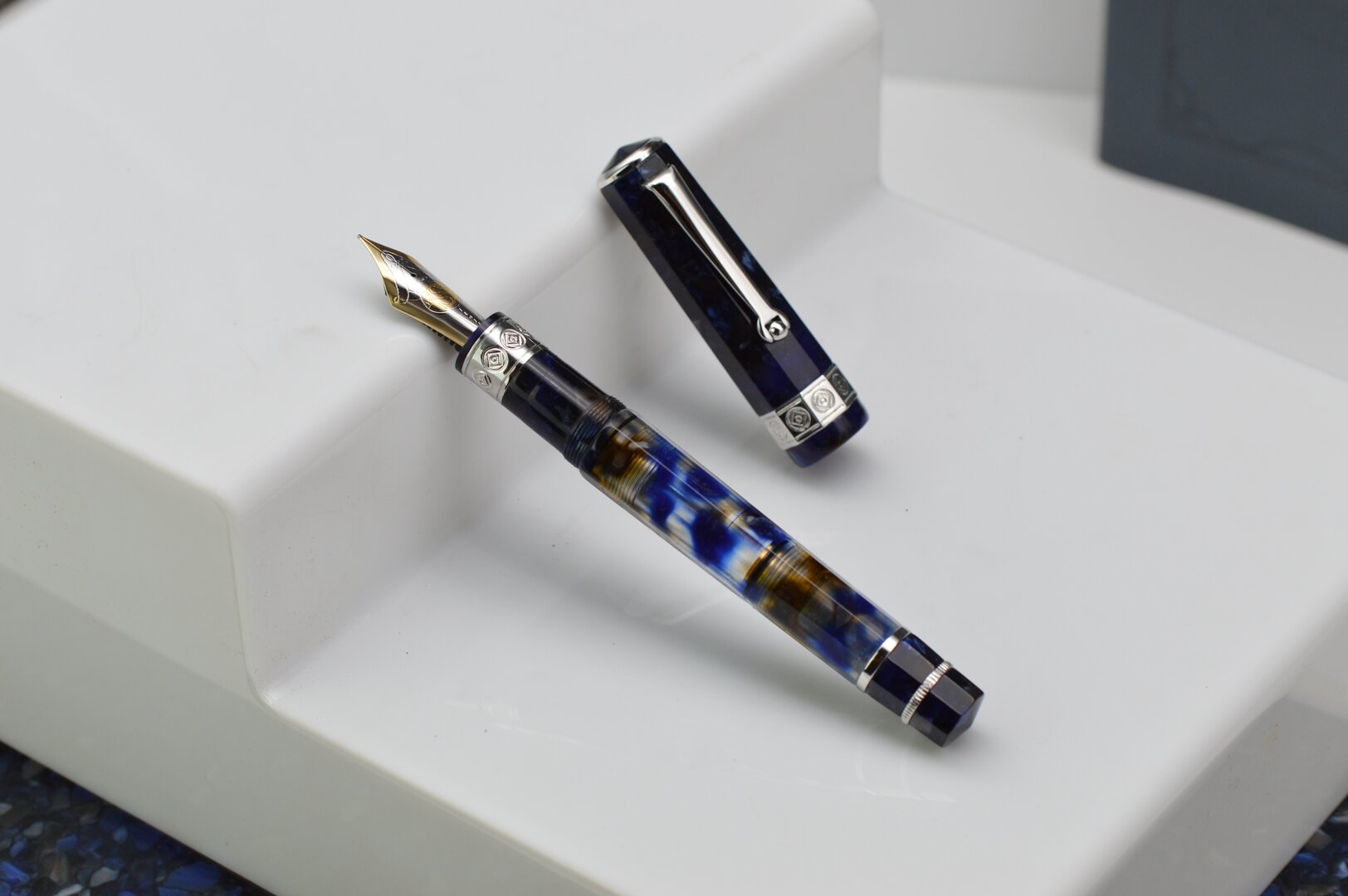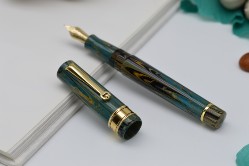 Ebonite was the first natural material used for the production of fountain pens and is part of scripture. A material now precious and rare.
We re-propose it in an exclusive limited series of only 33 pieces.
Libra Limited Edition has all the features and sophistication of a classic fountain pen.
Available in gold or rhodium version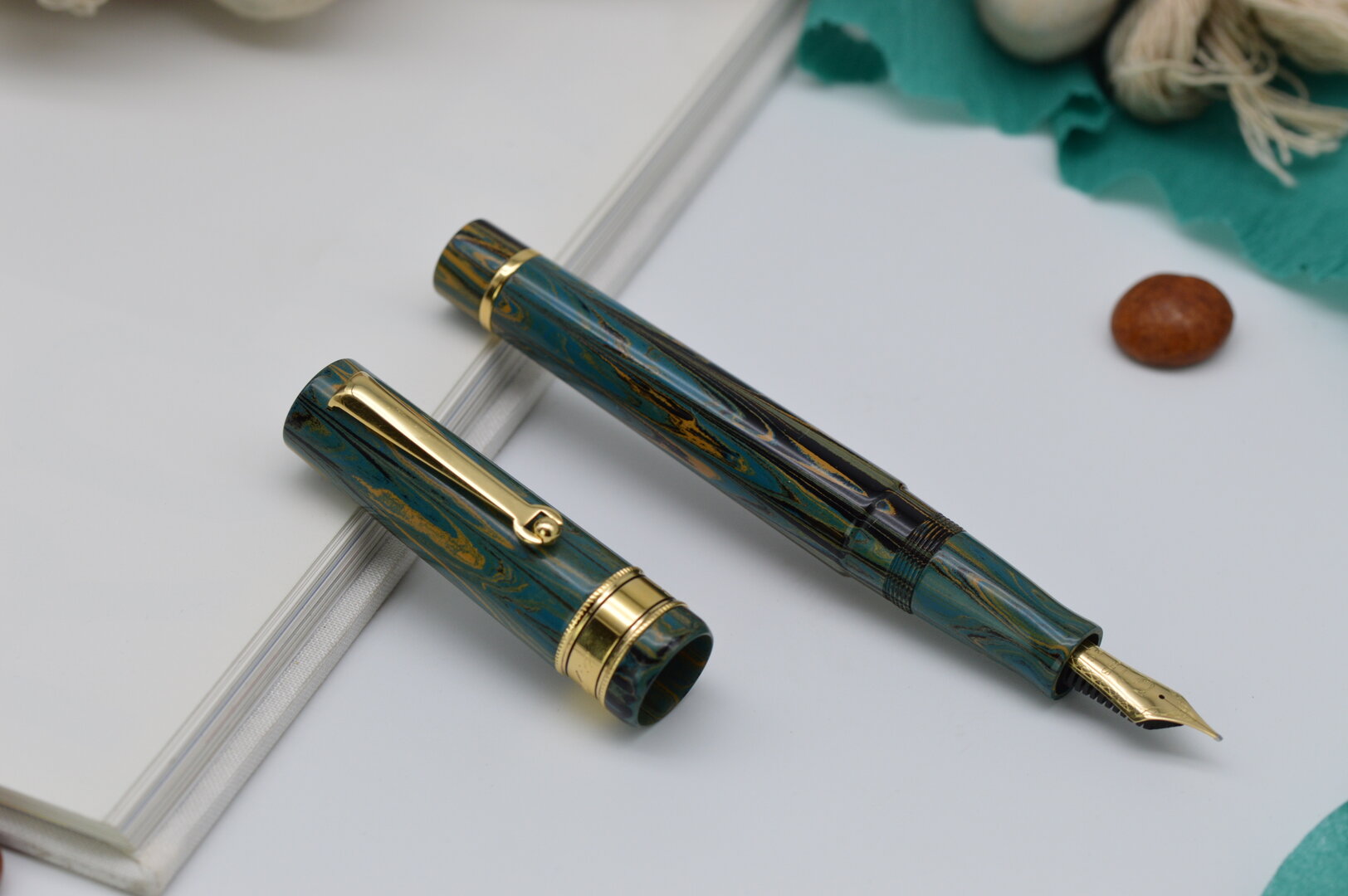 out of stock

Add
Details
Ebonite is a natural material made and mixed by hand. Each color is unique and unrepeatable.
Piston filling system, body and cap completely made in ebonite, 18 kt gold nib size 6 and our new ebonite feeder.
A pure fountain pen for the connoisseurs of writing.
Ebonite is a natural material made and mixed by hand, each color is unique and unrepeatable.
The coloration of pattern may vary from pen to pen.
Features


machined ebonite material

color: yellow, blue, black, green

piston filling system

18 KT gold nib size 6

ebonite feeder

gold plated trim

limited edition

International warranty
Specifications

Nib sizes:
M, F, EF, B, STUB, F Flexy, Italic, Flexy
Please note,
if you order B, Stub, Flexy, Italic nib
we may need 3 - 5 days more to dispatch your order
A superflexy nib is only available in yellow gold version
Shipping Information:

Dispatch time:
7 working days*
Europe delivery UPS:
2-4 working days
USA/ Canada delivery UPS:
3-5 working days
Worldwide delivery:
5-10 working days
ADD TO MY ORDER
Add
Looking for a different finishing?
No problem!
You can choose bronze or rhodium trim, please specify in your order, we will take care of your request.
LIBRA MUSTANG WITH RHODIUM TRIM
Please don't hesitate to contact us via email or Live Chat!
We are always happy to help!