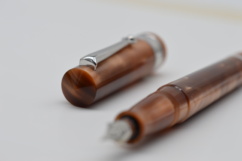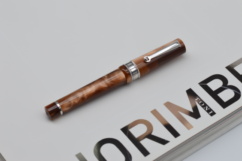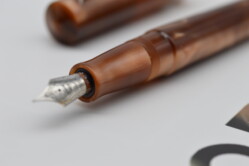 Classic, elegant, light, with piston filing system and 18Kt flexy gold nib Libra has all the features to become your favorite everyday pen.
A fountain pen that for its class and price will conquer you.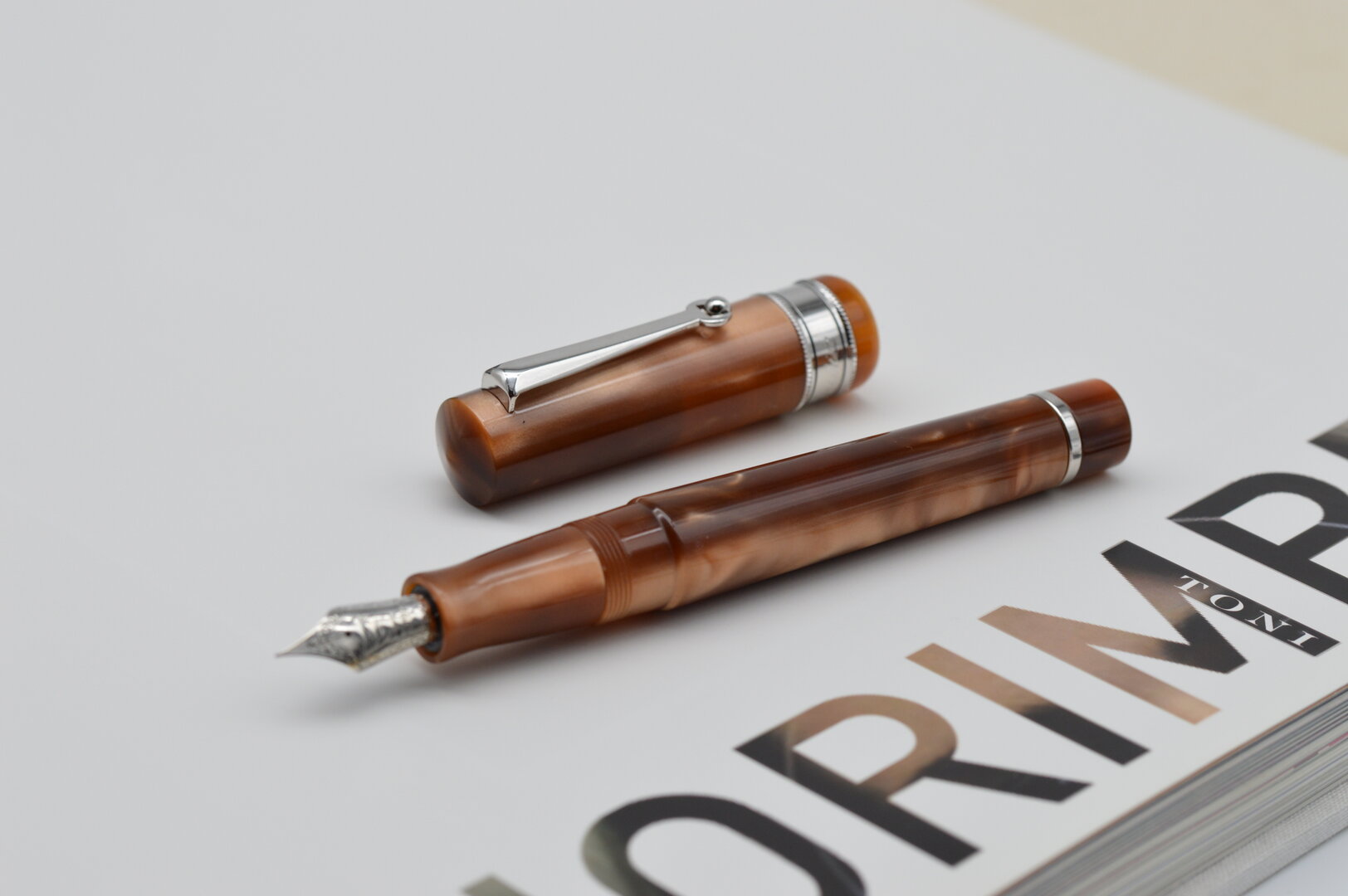 in stock
Add
Details
Nut
color
is a natural
light brown
color
that evokes a sense of strength and reliability. It's often seen as solid, much like the earth, and it's a
color
often associated with resilience, dependability, security, and safety.
Features


machined acrylic resin

piston filling system

18 KT gold nib

plastic feeder / ebonite feeder on request

rhodium plated trim / gold trim on request
Specifications

Nib sizes:
M, F, EF, B, STUB, F Flexy, Italic
F Flexy nib:
available just with ebonite feeder
Please note,
if you order B, Stub, Flexy, Italic nib
we may need 3 - 5 days more to dispatch your order
A superflexy nib is available

only

in gold version
Shipping Information:

Free Worldwide delivery with UPS
Dispatch time:
3-5
working days*
Europe delivery UPS:
2-4 working days
USA/ Canada delivery UPS:
3-5 working days
Worldwide delivery:
5-10 working days
ADD TO MY ORDER
Add
LOOKING FOR SOMETHING SPECIAL?
Please don't hesitate to contact us via email or Live Chat!
We are always happy to help!