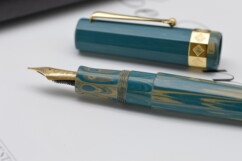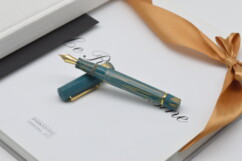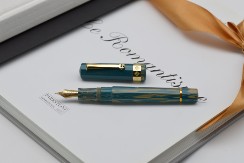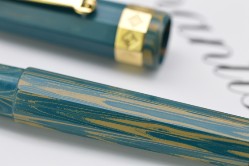 I T A L I A N H E R I T A G E
_________
_________
_________
A new diamond complements Santini Italia's range of faceted pens.
Nonagon, the design of a nine-sided pen. Born to accentuate all the unique and precious geometry of this model.
Its unique facet will make you appreciate even more the uniqueness of its material: the ebonite.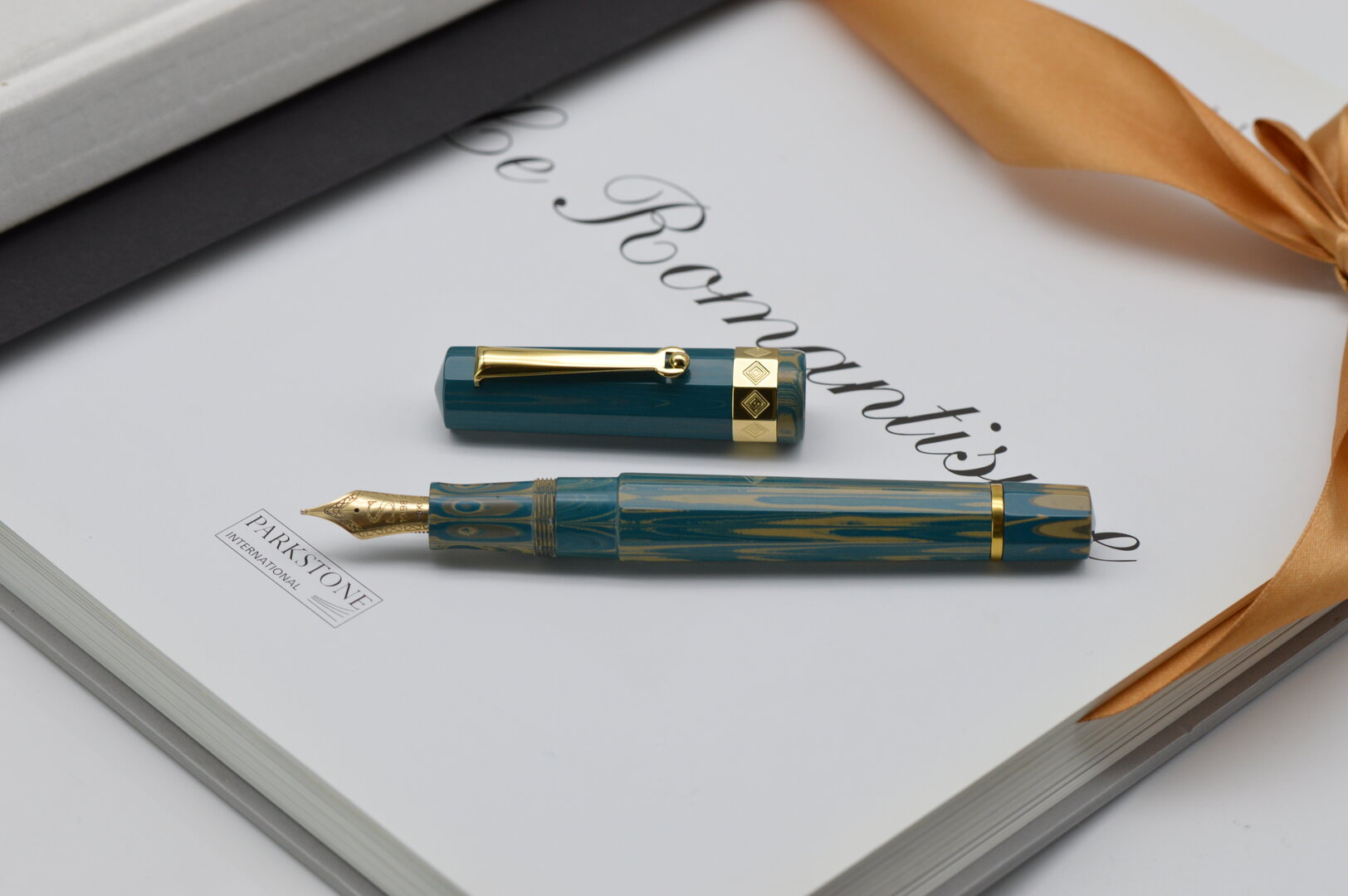 out of stock
Add
Details
Ebonite was the first material used for the production of pens in the history of writing. Each piece has its own coloration that makes it unique. A long and expert processing and a fully hand-crafted polished will make you appreciate all the beauty of this material: light, touch-pleasing and refined.
The color of Aquarius is blue, and with your personality traits, it's easy to guess why. For one, blue is universally accepted, and Aquarius loves to be in the good books of others... The blue color also charges Uranus' energies and will offer powerful yet soothing energy that calms your soul and drives you with purpose.

Beige embodies individuality.
The fountain pen comes with

gold trim, available with rhodium or solid bronze trim on request.
The ebonite from which it is obtained was also created in a limited edition, for a pen that was also limited and numbered production.
Rare as a diamond. Exclusive as a diamond.
100% made in Italy, 100% Italian class.
Features


machined faceted ebonite body/cap

color blue/beige mottled

nine facets

piston filling system

18 KT

gold

nib size 6

ebonite feeder

gold

trim

limited edition ebonite

International warranty
Specifications

Nib sizes:
M, F, EF, B, STUB, F Flexy, Italic, Flexy
Please note,
if you order B, Stub, Flexy, Italic nib
we may need 3 - 5 days more to dispatch your order
a superflexy nib is only available in yellow gold version
Shipping Information:

Dispatch time:
7 working days*
Europe delivery UPS:
2 - 4 working days
USA/ Canada delivery UPS:
3 - 5 working days
Worldwide delivery:
5 - 10 working days
ADD TO MY ORDER
n.6
Add
Please don't hesitate to contact us via email or Live Chat!
We are always happy to help!