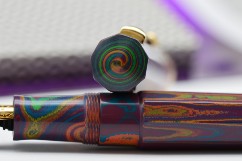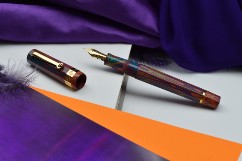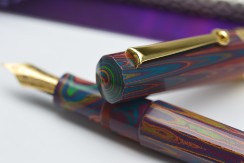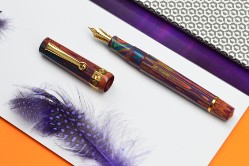 I T A L I A N H E R I T A G E
_________
_________
_________
A new diamond complements Santini Italia's range of faceted pens.
Nonagon, the design of a nine-sided pen. Born to accentuate all the unique and precious geometry of this model.
Its unique facet will make you appreciate even more the uniqueness of its material: the ebonite.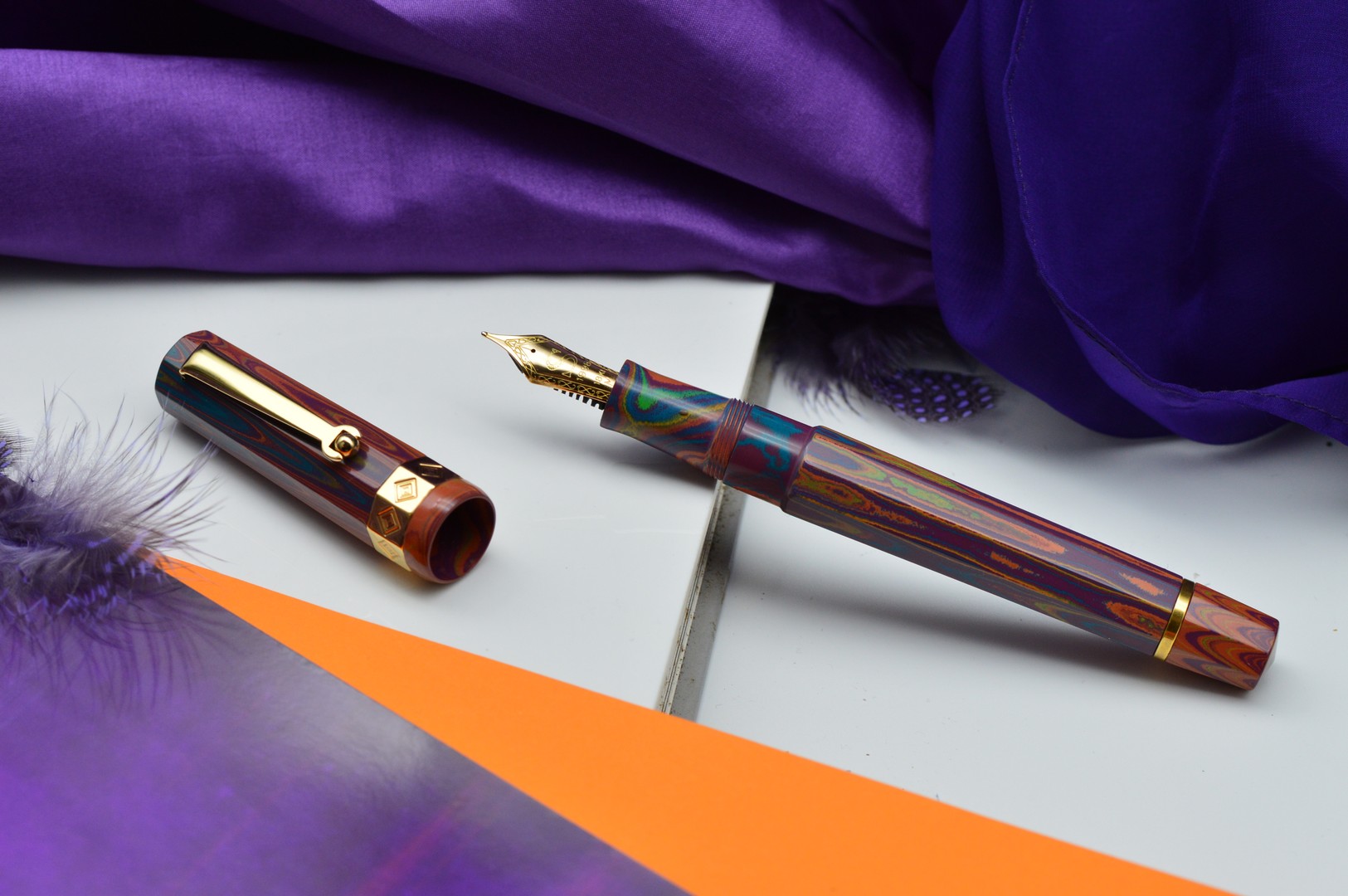 1 pcs stock
dispatch time 7/10 business days
Add
Details
Ebonite was the first material used for the production of pens in the history of writing.
Each piece has its own coloration that makes it unique. A long and expert processing and a fully hand-crafted polished
will make you appreciate all the beauty of this material:
light, touch-pleasing and refined.
Please note that all the pens are different from each other and may have a different percentage of purple, orange or green colors. This is also the reason why ebonite makes the pen precious and unique.
100% made in Italy, 100% Italian class.
Available with bronze trim on request.
Features


faceted ebonite body/cap

nine facets

color: mix

piston filling system

18 KT gold nib size 6

ebonite feeder

gold plated trim

limited edition ebonite

International warranty
Specifications

Nib sizes:
M, F, EF, B, STUB, F Flexy, Italic, Flexy
Please note,
if you order B, Stub, Flexy, Italic nib
we may need 3 - 5 days more to dispatch your order
Shipping Information:

Dispatch time:
7 working days*
Europe delivery DHL:
2 - 4 working days
USA/ Canada delivery DHL:
3 - 5 working days
Worldwide delivery:
5 - 10 working days
ADD TO MY ORDER
n.6
Add
Please don't hesitate to contact us via email or Live Chat!
We are always happy to help!